Department of Cardiology, Angiology and Pneumology
Brief description
Despite cutting-edge diagnostics and treatment strategies, the 10 leading causes of death in Germany can be attributed to cardiovascular diseases. Cardiovascular diseases are also the main reasons for hospitalization.
The advances in cardiovascular medicine have led to an irreversible trend toward narrow specialization in cardiology. Thus, today's heart medicine encompasses experts working in subspecialities such as cardiac rhythmology, heart failure, interventional cardiology, structural heart diseases, and cardiac imaging. These specialists in the cardiological subdisciplines collaborate closely in our department. In addition, for specific questions, the specialists form interdisciplinary teams with heart surgeons, pediatric cardiologists, and pediatric heart surgeons with the same high level of specialization.
Our department aims to offer our patients the best options for diagnosis and treatment, to make their stays in our out-patient and in-patient departments as comfortable as possible, and to set new standards for basic and clinical research.
Prof. Dr. med. Hugo A. Katus
Medical Director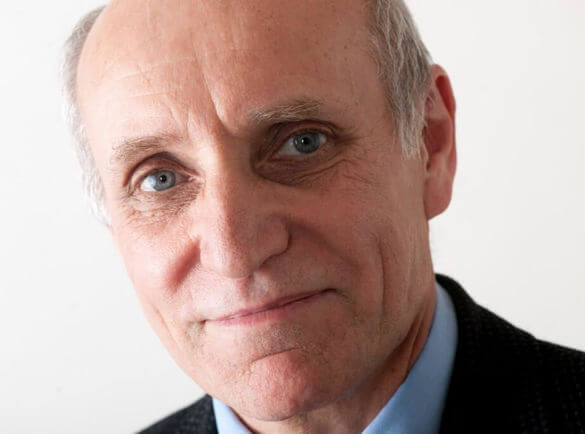 Location
Im Neuenheimer Feld 410
69120 Heidelberg
---
Set of specification
Core competencies and disease focuses
Interventional cardiology, heart valve diseases, and TAVI
Cardiomyopathies and storage disorders (amyloidosis), cardio-oncology
Heart failure, structural heart diseases and heart transplant
Electrophysiology
Cardiac imaging (MRI/CT)
---
Key figures that are unique in international comparison
Specialized center for interventional heart valve interventions (TAVI, approximately 300 procedures a year; MitraClip, CardioBand and Pascal Device (together, approximately 120 a year)) and structural heart diseases (LAAO, PFO occlusion, approximately 100 a year)
Leading expertise in (complex) coronary interventions (more than 6,500 coronary angiograms/interventions a year) with an on-site coronary high risk intervention team and a cardiac assist device teams
Specialized center for the treatment of cardiac arrhythmia (approximately 750 catheter ablations a year, approximately 550 cardiac pacemaker/defibrillator implants a year)
Leading expertise in cutting-edge cardiovascular imaging (approximately 3,000 cardiac MRIs a year, approximately 800 cardiac CTs (coronary CTs and TAVI planning CTs) a year, approximately 27,800 (3D) echocardiography procedures a year (among them1,800 TEE tests, 1,200 3D echocardiography procedures, 2,500 stress echocardiography procedures, 1,000 2D strain imaging procedures)
Specialized out-patient clinics (for patients with cardiomyopathy (approximately 2,000 patients a year), heart failure (1,000 patients a year), and heart transplant/assist devices
---
INNOVATIVE MEDICAL TECHNOLOGY
State-of-the-art catheter units with hybrid surgery for coronary interventions, valve interventions, vena cava filter implants, atrial occlusions, parachute implants, septal ablations (TASH), and for interventional angiology
State-of-the-art pacemaker and defibrillator implant surgical suite (also available for implanting cordless pacemakers and subcutaneous defibrillators)
Cutting-edge ablation room with 3D mapping technology, cryo-ablation and complex epimyocardial ablations
Multimodal imaging with the latest technology (2 cardiac MRI scanners (1.5 and 3 Tesla), an IQon Spectral CT scanner and state-of-the-art equipment for TEE, stress echocardiography and (3D) echocardiography)
Digital twins (more precise prognoses for disease progression and treatment success using digital heart models created through artificial intelligence)
Configuration of patient apps – heart transplant out-patient clinic
Internationally recognized certifications and distinctions
Chest Pain Unit (DGK)
EMAH Center (DGK)
Supraregional Heart Failure Center (DGK)
Interventional Cardiology (DGK)
TAVI Center (DKG)
Hypertension Center (DHL)
Center for Vascular Medicine (DGA, DGG, DRG)
Heart Failure Unit (DGK)
Specialized Rhythmology (DGK)
Hemostasis Laboratory DIN EN ISO 15189-certified
Recognized Teaching Center for Specialized Rhythmology Additional Qualification (DGK + Cardiology CME Academy)
Heisenberg Professorship
Certified Cardiac MRI Unit (DGK)
Additional qualification in Cardiac Computed Tomography (DGK)
Special indicators of interdisciplinary collaboration
University Heart Center (cardiology, heart surgery, pediatric cardiology, pediatric heart surgery)
Supraregional Advanced Heart Failure Unit Center (interdisciplinary center for heart failure including high-intensity monitoring unit)
Institute for Cardiomyopathies Heidelberg (ICH.)
Heidelberg Center for Heart Rhythm Disorders (HCR)
Interdisciplinary Center for Muscular Disorders Heidelberg (ICMH) with a focus on cardiac involvement, including specialized out-patient clinic
EMAH Center (congenital heart defects, cardiology, heart surgery, pediatric cardiology)
Interdisciplinary Amyloidosis Center
Interdisciplinary Marfan Syndrome Center
Cardio-oncology in close collaboration with the NCT
Interdisciplinary Dyspnea Center (out-patient clinic focusing on pulmonary hypertension)
Center for Rare Diseases
Interdisciplinary Diabetic Foot Center
Interdisciplinary Ventricular Assist Device (VAD) - Out-atient Clinic
Interdisciplinary specialized Clinic for patients with arrhythmia syndrome
Interdisciplinary collaboration with:
pediatric cardiologists, heart surgeons, neurologists, diabetes specialists, angiologists, nephrologists, gastroenterologists, psychologists, vascular surgeons, specialists for psychosomatic medicine, human genetics, hematology, oncology, geriatrics, clinical pharmacology, rheumatology, neuropediatrics, sports medicine
Basic research (selected areas)
Molecular genetics / cardiomyopathies - Prof. Dr. Benjamin Meder
Innate immunity in cardiovascular disease - Prof. Dr. Florian Leuschner
Cardiac proteostasis - Ph.D. Shirin Doroudgar
Cardiac remodeling and regeneration - Dr. Carolin Lerchenmueller
Extracellular matrix and integrins - PD Dr. Matthias Konstandin
Molecular biology of cell growth - Dr. Mirko Voelkers
Molecular electrophysiology - Prof. Dr. Dierk Thomas
Molecular and translational cardiology - Prof. Dr. Patrik Most
Clinical research (selected areas):
Cardiomyopathies / Digital health (Informatics for life) - Prof. Benjamin Meder
Electrophysiology - Prof. Eberhard Scholz, Prof. Dierk Thomas, PD Dr. Patrick Lugenbiel
Biomarkers - Prof. Dr. Evangelos Giannitsis
Cardiac imaging - Dr. Johannes Riffel
Interventional cardiology and structural heart diseases - Prof. Philip Raake, Dr. Haitham Abu Sharar
Cardio-oncology - PD Dr. Lorenz Lehmann
Intensive care medicine - PD Dr. Michael Preusch
Heart failure - Prof. Philip Raake, Prof. Michael Kreusser, Prof. Lutz Frankenstein
Atrial arrhythmopathy and cellular electrophysiology - PD Dr. Constanze Schmidt
Inflammation, (auto) immunity and cardiovascular diseases Inflammation, (auto) immunity and cardiovascular diseases - Prof. Dr. Ziya Kaya
Ongoing studies with international relevance
ANNEXA-4, CLEAR-OUTCOMES, EMPEROR-PRESERVED, EMPEROR-REDUCED, ENVISAGE-TAVI AF, EXPLORER-HCM, ORION-3, ORION-11, VESALIUS-CV, TORCH-DZHK1, TRANSITIONCHF-DZHK2, VAD+VAD-Reg-DZHK3, TOMAHAWK-DZHK4, FAIR-HF2-DZHK5, DEDICATE-DZHK6, APPROACH-ACS-AF-DZHK7, SPIRIT-HF-DZHK8, SMART-MI-DZHK9, Decipher HFpEF-DZHK12, CLOSURE-AF-DZHK16, PRAISE-DZHK19
Publications with international reach
Prof. Dr. Hugo A. Katus, our department's Medical Director, is one of the most highly cited researchers worldwide.
---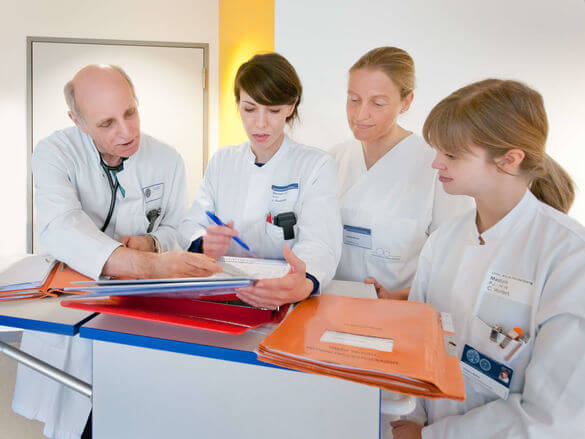 Unique selling points at national and international level
First independent Advanced Heart Failure Unit (high-intensity monitoring unit) in Germany; since 2016, first DGK-certified HFU center
Extensive experience in the area of complex heart valve interventions, including the development of innovations
Specialization and genetic analysis for patients with rare cardiomyopathies and arrhythmia syndromes (ICH.), interdisciplinary collaboration with the Center for Rare Diseases (Institute of Human Genetics)
Two state-of-the-art MRI scanners dedicated to cardiovascular imaging